Located on the picturesque Cornish coastline, the town of Newquay has long been a popular leisure destination and a compelling opportunity for property investors. Backed by a thriving tourism sector, a burgeoning second home market, and a robust local economy, Newquay property is a great option for anyone looking to diversify their portfolio beyond London and the UK's other major cities.
A tourist trap
Newquay's allure as a tourist destination remains undeniable. With over 1 million visitors annually, the town generates substantial revenue, fuelling the local economy and creating a thriving holiday rental market. The average holiday rental in Newquay commands a staggering £1,500 per week, highlighting the significant income potential for property investors.
The COVID-19 pandemic further propelled Newquay's popularity as a staycation hotspot for domestic travel. Amidst a continuing cost-of-living crisis in the UK, this trend is likely to persist, ensuring a steady demand for holiday rentals, driving up property values.
Second home market
Beyond its seasonal appeal for tourists, Newquay has long been a desirable location for second home buyers. The town's idyllic setting and good transport links have combined with the rise of remote working to drive this trend in recent years. According to Rightmove, the average house price in Newquay currently stands at £363,820, slightly higher than the UK average of £362,143, demonstrating the strong demand for property in the region.
Diversified economy
Newquay and Cornwall's economy extends beyond tourism. Cornwall is poised for an economic resurgence, fueled by the twin pillars of Spaceport Cornwall and prospective lithium mining. Spaceport Cornwall is expected to create thousands of jobs and attract new businesses, while lithium mining has the potential to make Cornwall a major player in the global battery market. Together, these two projects will transform Cornwall into a hub for innovation and growth, contributing to the county's economic resilience and stability.
Infrastructure investments
Newquay's infrastructure is undergoing significant enhancements. The expansion of Newquay Airport, with a projected cost of £40 million (£7.85m provided by the UK government), is underway and is expected to increase passenger capacity by 50%, bringing in an estimated 200,000 additional visitors annually. The Newquay Neighbourhood Plan is also underway aiming to ensure sustainable growth in the area through a proactive approach to development. These infrastructure projects are further improving the town's appeal and boosting property values.
Let my people surf
Newquay and Cornwall have emerged as attractive destinations for remote workers, offering a unique blend of a relaxed lifestyle, stunning scenery, and good transport links to major cities. The rise of remote working has seen individuals seek to escape the city bustle and enjoy the benefits of a coastal lifestyle while maintaining their professional commitments. The town is undeniably the UK's surf capital; many of the competitions that take place here are world ranking and some of the best surfers in the world can be seen in the waters. With the sport making its Olympic debut in 2021, its popularity as a leisure activity will only continue to increase — and Newquay is best placed to capture the escalating interest.
With strong market fundamentals, Newquay property can offer a lucrative opportunity for investors who wish to diversify beyond the UK's major cities. As with all regions, partnering with an expert who can deliver projects while understanding the local market is essential, which is why Shojin is happy to be working with Stephens + Stephens on the Narrowcliff cliffside residential development in Newquay. This investment opportunity is open to Shojin investors, so please head to our Investor Portal to see more details.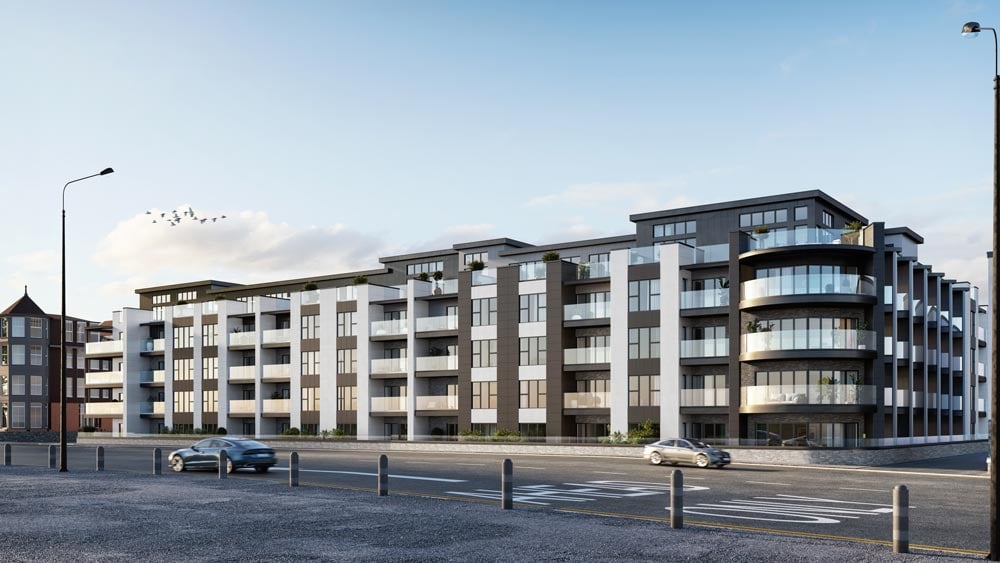 Narrowcliff residential development, Tolcarne, Newquay
Written by
James Mumberson
Back to top