West Hampstead, nestled in the northwest part of London, is not just a neighborhood; it's a microcosm that echoes the economic and cultural journey of the broader city. This desirable locale has not only evolved with the ebb and flow of London's growth but has also become home to diverse communities that contribute to its vibrant character.
In the 19th century, West Hampstead was a quiet, rural area focused on agriculture and local trades. The arrival of the railway in the 1870s marked a pivotal moment, connecting the neighborhood to London and laying the foundation for a diverse influx of residents that would fuel the area's economic growth.
Post-World War II, West Hampstead witnessed a residential boom, with Edwardian and Victorian-style homes defining the landscape. Families seeking better living conditions contributed to the neighborhood's growth, creating a sense of community that still thrives today.
The late 20th century brought economic challenges, with recessions, social unrest and planning issues leading to urban decay in some pockets. However, the community adapted. New faces and businesses emerged, showcasing the resilience and diversity that characterize London and the UK.
In the 21st century, West Hampstead underwent gentrification, attracting professionals and families seeking a blend of urban amenities and community atmosphere. This trend aligns with the broader pattern seen across London, where neighborhoods with unique character appeal to a varied demographic - from Shoreditch in the East to Notting Hill in the West.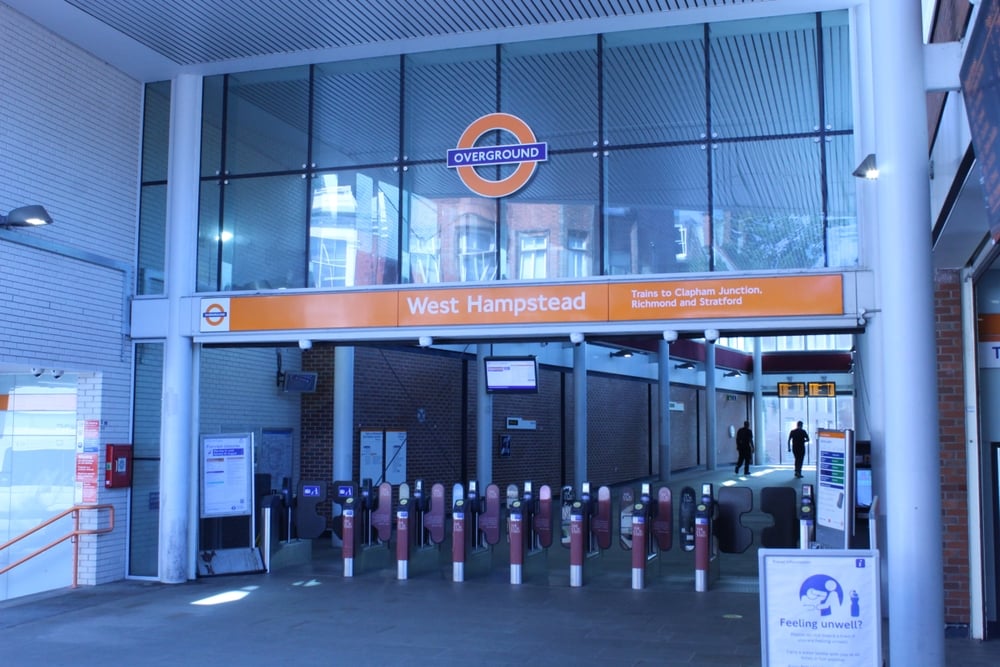 Within this overarching narrative, West Hampstead is composed of distinct communities that shape its dynamic character.
West End Lane:


Along the main thoroughfare of West End Lane, this hub is known for its trendy cafes, boutiques, and local businesses. It serves as a vibrant gathering place, fostering community connections.
Fortune Green residents:
The area around Fortune Green attracts those who appreciate the tranquility of green spaces. Residents actively engage in local events to preserve and enhance the environment.
Tech and Innovation enclave:
The rise of the tech industry in London and beyond has given rise to a local community focused on innovation along Finchley Road. Co-working spaces and tech-centric businesses create a dynamic work environment and add to housing demand.
Cultural and artistic nucleus:
West End Lane and Mill Lane have become a hub for artists, musicians, and creatives. Local galleries, music venues, and cultural events contribute to a lively and artistic atmosphere.
Family-friendly pocket:
Residential streets surrounding West End Green are favored by families, offering proximity to schools, parks, and family-friendly amenities.
Diverse culinary scene:
The diverse culinary landscape along West End Lane and surrounding streets has created a community of food enthusiasts, contributing to a gastronomic hub.
These community enclaves, each with its unique flavor, collectively contribute to the multifaceted identity of West Hampstead. Each pocket adds to the rich and inclusive tapestry, reflecting the diversity and dynamism synonymous with London. These strong local economic and social conditions informed our selection of the Beaufort Court, London investment opportunity in West Hampstead - to see full details of this project, login or register on the Shojin Investor Portal.
As West Hampstead continues to evolve, it not only stands as a testament to London's growth but also as a living testament to the power of diverse communities coming together to create a neighborhood that truly feels like home.
Written by
James Mumberson
Back to top